Bitgron is Fully Compliant with AML5
Bitgron complies with the AML5 requirements to provide the best crypto wallet services for users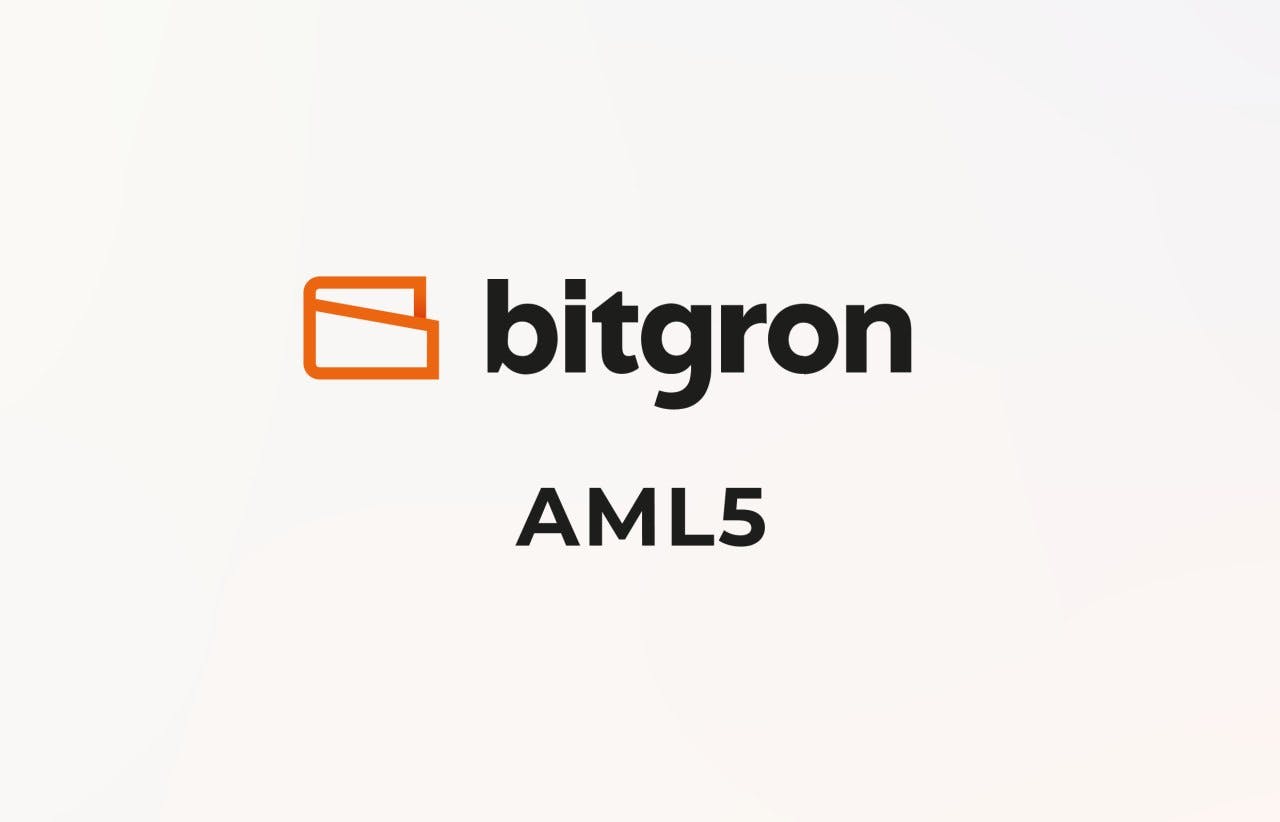 The new directive makes the operators of platforms through which cryptocurrencies are traded, as well as providers of wallets for cryptocurrencies, obliged to execute stricter customer verification requirements under the terms of anti-money laundering law. 
To comply with the new directive, Bitgron, a simply better crypto platform to deposit, buy, sell, keep, and invest cryptocurrencies and fiat, implemented  all the required steps
Bitgron is careful about it's due diligence towards our users and the maximum safety of users' assets within the scope of a sound legal framework.
What does AML5 mean for you as a user?
If you are already verified, you can use all of our services as usual without further action required from your side. To check your account status on our platform.
Simplified Due Diligence
Bitgron made it as simple as possible to start deposit and invest!
If your residential address and phone number are in one of the supported countries you can use Bitgron platform to deposit, buy, sell crypto for euro, and withdraw euro to the same bank account that you deposited from, as far as your portfolio do not exceed 1000 euro. You will be requested to pass full verification later.
If you are from the SDD (Simplified Due Diligence) countries list, then in order to be able to deposit and trade, you will be asked to pass full verification, in a very fast, and  user-friendly process.
Do you need help verifying your account? Head over to our Helpdesk to find a full list of countries and documents our verification providers support. Please note that we don't manually verify accounts.