What is Blockchain and How does it Work?
What bitcoin blockchain is, how this technology functions and what it is applicable for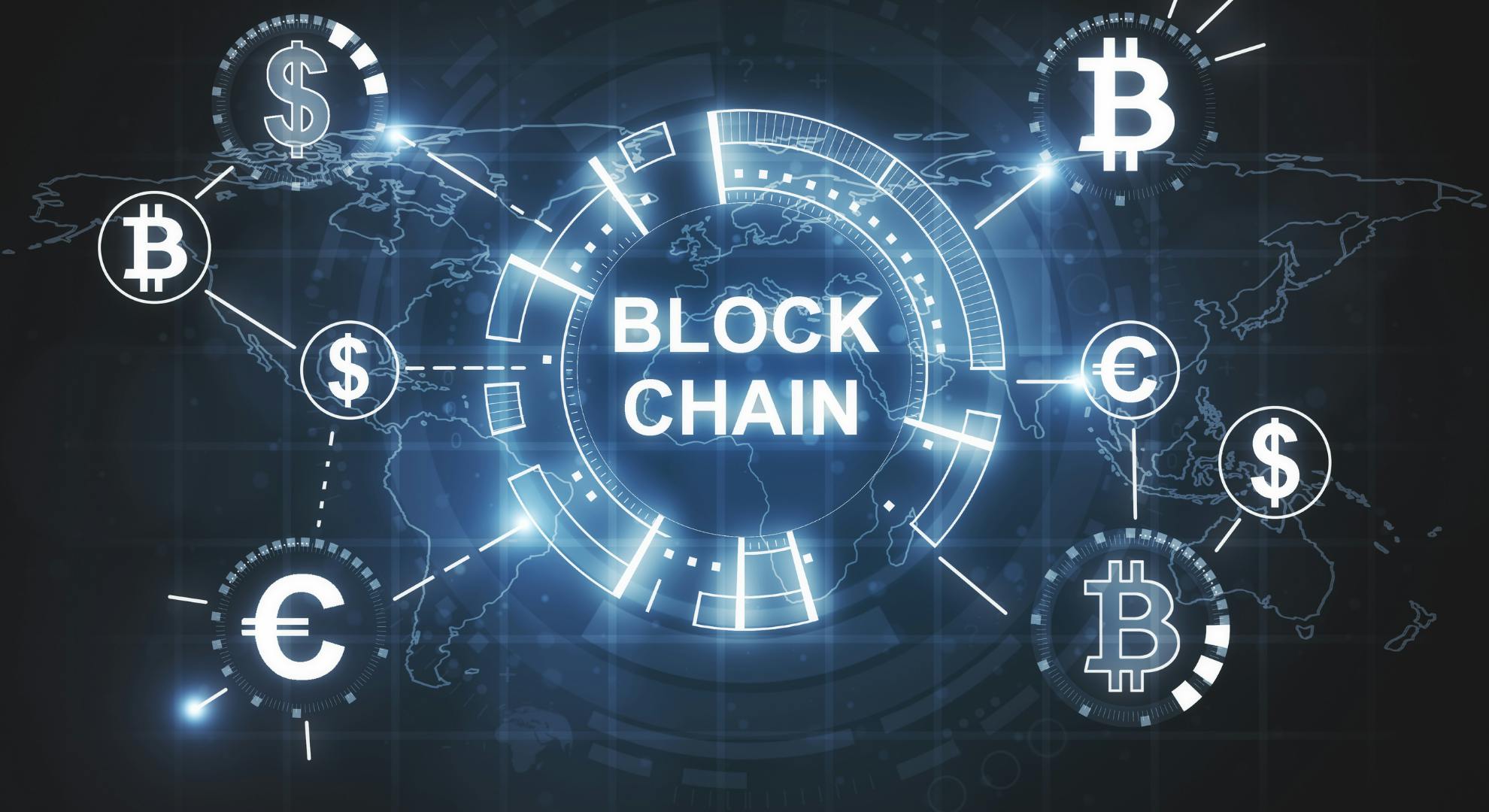 Recently, you might have been hearing people talk about the blockchain and all the terminologies related to it. And you are probably wondering why people discuss it so much and how it works. Firstly, it is truly worth the hype. But to understand this, it is imperative first to comprehend how it works. Before you invest in crypto trading platforms, you should always get more informed. This article will explain what a blockchain is and how it works, and its applications across various fields in detail.
What is blockchain?
Blockchain is defined as a database used to store data securely so that it cannot be reformed, hacked, or misappropriated. It operates as a database and stores digital assets such as cryptocurrencies, NFT's, etc. The blockchain functions as a decentralized system, i.e., it is not regulated by anybody nor by the government.
It can also be called a Distributed Ledger system. It is run by the community of computers which are in the same network peer-to-peer. This technology has many prospects, especially because of its risk aversion, security, transparency, decentralization, as well as for the ways it is applied today and could be applied in the major industries worldwide in the future.
The main purpose of this technology was to support the first cryptocurrency ever discovered, which is Bitcoin. But it now powers all the other cryptocurrencies that have emerged over the years. In recent times developers have been looking to integrate this blockchain technology into other industries different from the financial sector, such as medicine, art, cybersecurity, and banking.
How does blockchain work?
The unique and innovative structure of blockchain technology that distiguishes it from a typical financial technology ensures the loyalty, genuineness, and security of a data record while also generating trust for its users. That is, there is no need to doubt the security of your data even if a third or fourth party has access to it because it cannot be hacked or stolen. Blockchain thrives on three important models. They are: the block itself that makes up the chain, nodes, and mining.
Blocks
A blockchain comprises different blocks stringed together to form a chain. Each block on the chain consists of stored data similar to the database. When a block is filled, it becomes permanent and part of the timeline. When each block is added to the chain, it is given an exact timestamp. The chain continues infinitely.
Nodes
Nodes help with decentralization. Any electronic equipment that saves copies of the blockchain and keeps the network running is a node. Every node has its copy of the blockchain, and for the chain to be updated, trusted, and confirmed, the network must algorithmically approve any newly mined block. Also, bitcoin transactions are entered and distributed by these networks of powerful computers called nodes. The problem that anything can be copied on the internet, and that users can be anonymous is eliminated. Blockchain is updated and validated not by one, but by thousands or even millions of community members in a regular timeframe.
Instead of one bank or a government, the entire blockchain agrees on the same "reality", the complete history of a transaction that has taken place. It is called consensus. Because every step of a transaction is recorded and stored permanently, it is not possible to send the same transaction twice (double spend is not possible). This creates trust across the network.
Mining
Mining is a freeway where people can acquire cryptocurrencies for free. It involves adding the details of transactions to the digital ledger in Blockchain technology. Earlier, cryptocurrencies were the only blockchain-related technology mined, but now it is also applicable to other Blockchain technologies.
What are the applications of blockchain technology?
The main purpose of blockchain is to store, share, and distribute digital assets so that they cannot be altered, hacked, or stolen. When digital assets or data are stored in the blockchain, it cannot be changed, erased, or destroyed by anyone else other than the user. Blockchain has multiple uses and applications across different industries. Blockchain technology can be used in:
Financial industry
To track financial crime, monitor and perform transactions, store, and secure digital assets.
Medicine
To secure patients' medical records in a healthcare center and share or transfer important records with medical experts.
Entertainment industry
To track the intellectual properties of artists, musicians, and artisans and preserve their rights. These are known as NFT's.
Food industry
To trace the origin of a food product or sample, especially in food contamination or food poisoning, to determine the source of the infection or disease.
Cryptocurrency industry
To store and secure transactions performed with a particular cryptocurrency through its decentralized system. 
Real estate industry
To sell various assets, including real estate, automobiles, and investment portfolios.
Retail
To build and foster trust between the retailers and consumers and aid collaborations across the global supply chain.
Why is bitcoin always used interchangeably with blockchain?
Bitcoin thrives on blockchain technology. Bitcoin and other cryptocurrencies are decentralized, and all transactions performed using bitcoin are stored on the blockchain. 
The discovery of bitcoin in 2009 brought a major awareness to blockchain technology, and then people thought they were the same. But over the years, the application of blockchain technology has broadened due to the multiplicity of cryptocurrencies.